Let's take some time out to talk about DKNY, where the brand has been, and how far its come. The "fast fashion" essence has come a long way, from body-sculpted dresses, to the street style showstoppers we've been seeing recently. It's clear that DKNY is the brand to watch, not just because the designs are easy-on-the-eye, but because of the brand's complete dedication to what the brand has always been about, innovation.
DKNY's Twitter campaign set across 10 different countries for example, the DKNY PR Girl who has changed how a fashion house should talk to its fans and followers, these are only two examples outside of the store-windows where DKNY has put itself way ahead of its competitors. Forget the Rita Ora hype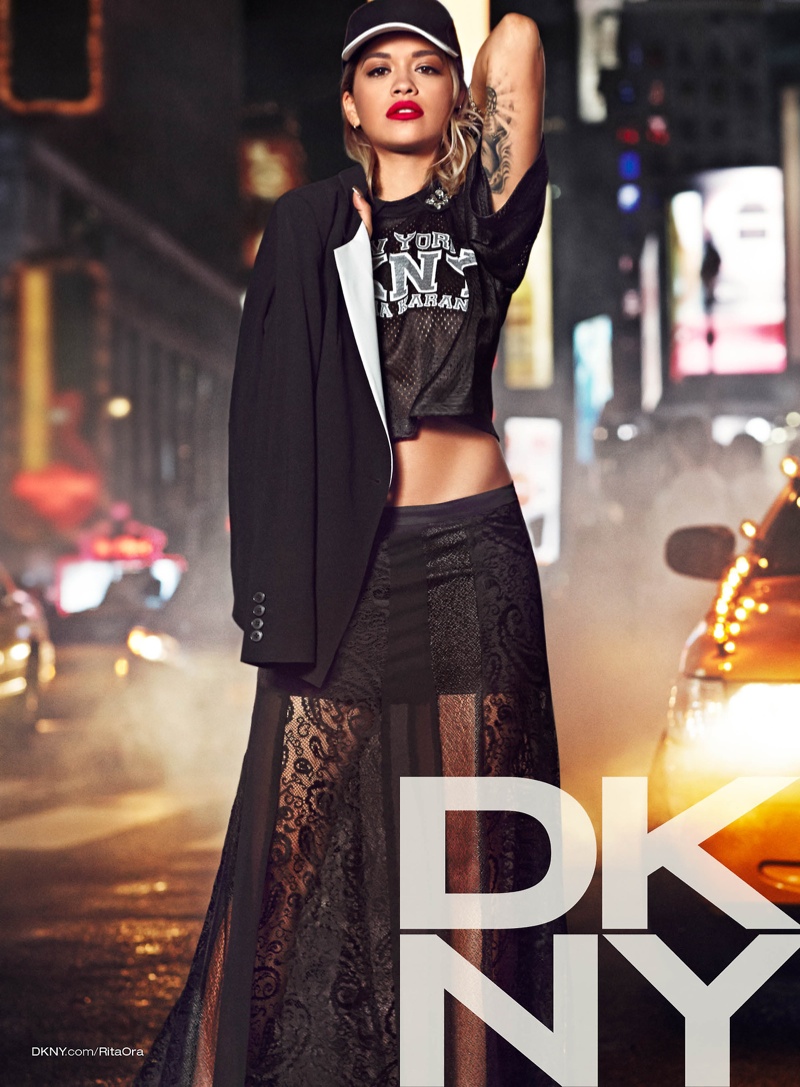 or the fact that DKNY brought the Onesie back in spectacular style
here's a brand that knows who its dressing, and isn't afraid to get with the people, and get with the program.
And so, we arrive at what is going to set the Street Style scene alight next year, the DKNY Pre Fall 2014 collection, a series of punchy luxe sportswear and yet, items that can move between formal and casual with ease. I guess, as usual, DKNY has provided an entire wardrobe for the fast woman, the DKNY woman that its been dressing since the start.